It's here: Fall! Next to pumpkins, apples are THE Fall staple. Most of the fall season revolves around apples after all. Families spend time together baking delicious comfort foods such as apple pies, partaking in activities like apple picking, and just plain snacking on apples. People can't get enough of Apples this time of year! 
Along with being a fall classic, Apples are delicious, healthy, and have an interesting history. Here are some fun facts about our favorite fall fruit that you didn't know. 
September and October are peak apple season 
In the U.S., Apples were originally only used for Apple Cider production 
It takes about 4-5 years for an apple tree to start producing fruit  
The largest apple ever picked weighed 3 pounds 
There are thousands of different apple varieties  
Most apples are still picked by hand 
Apples are a good Halloween treat to get in lieu of candy (our freeze-dried apples are allergy-friendly and available in snack sized packaging, easy to add to your halloween bowl)  
According to Guinness World Records, the largest apple peel was created by Kathy Wafler Madison in Rochester, N.Y. on October 16, 1976. The prize-winning peel was 172 feet 4 inches long. (Another fun fact: Brothers All Natural is based in Rochester, NY!)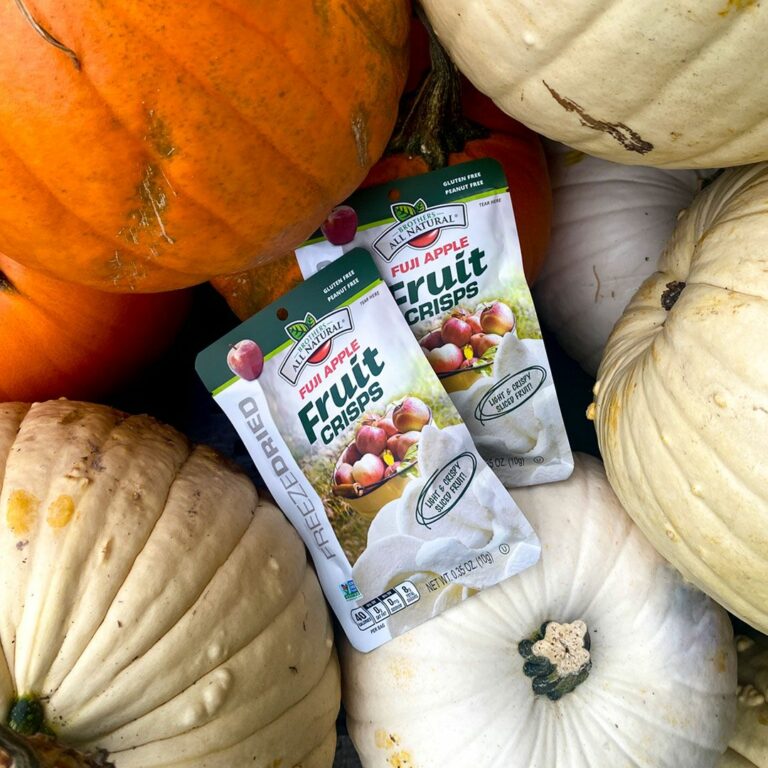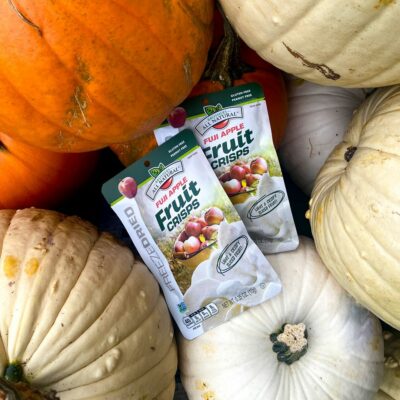 Looking to snack on apples on-the-go this fall? Check out our freeze-dried fruit crisps! Enjoy them straight out of the bag, or try them in your dessert and meal recipes.
Rehydrated freeze-dried apples (our fruit crisps soaked in water until soft) make for the PERFECT apple deserts– no peeling or slicing required! See all of our Apple recipes HERE.