Back-to-School season is upon us! Now more than ever, people are looking for safe, allergy-friendly snacks suitable for the lunch box, classroom, or any event where food allergies may be of concern. We have the perfect, natural snacks for your kids (or you) to enjoy this year!
Over on our Instagram, we have recently partnered with some amazing, like-minded brands that offer top 8 & 9 allergy-friendly snacks for back-to-school (or any time!). From fruit, to chips & desserts, these brands offer a wide variety of tastes that are perfect to enjoy at home, or pack in the lunchbox this upcoming school year.
---
1. Brothers All Natural Freeze-Dried Fruit Crisps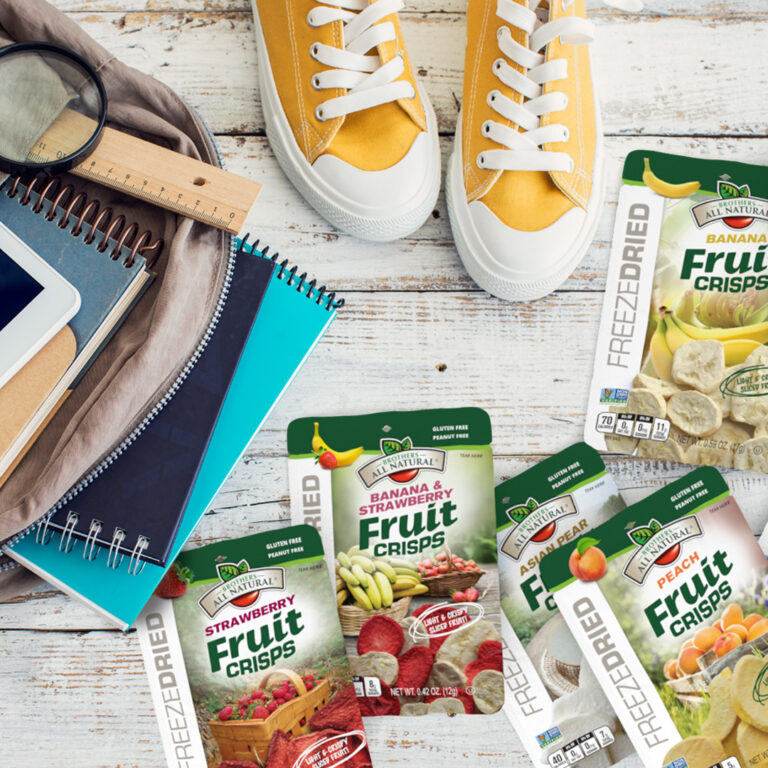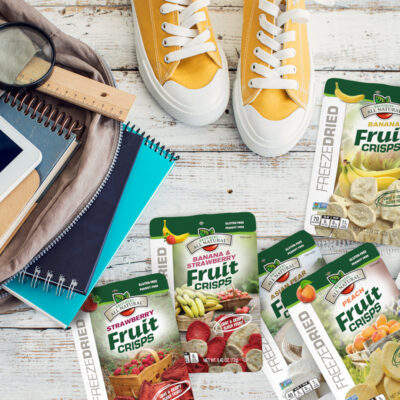 Brothers All Natural Freeze-Dried Fruit Crisps are the perfect, natural snack made with absolutely no added preservatives, colorings, or flavor enhancers!
The fruits are freeze-dried, a gentle dehydration process used for preservation of high-quality foods, keeping nutrients, flavor and texture intact! Our light and deliciously crispy, Freeze-Dried fruits also go great in recipes, lunchboxes, or simply as a tasty snack on the go!
Available in 8 delicious flavors – Strawberry, Mango, Fuji Apple, Fuji Apples & Cinnamon, Pear, Banana, Bananas & Strawberries, and Peach. Also available in Disney packaging!
2. Better Bites Bakery Dō Bites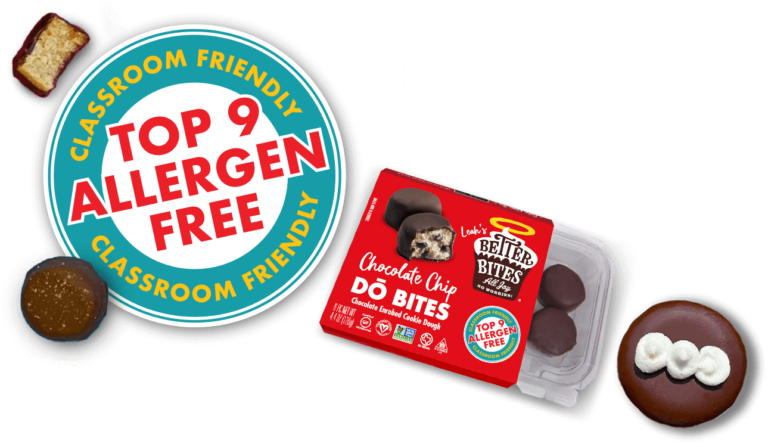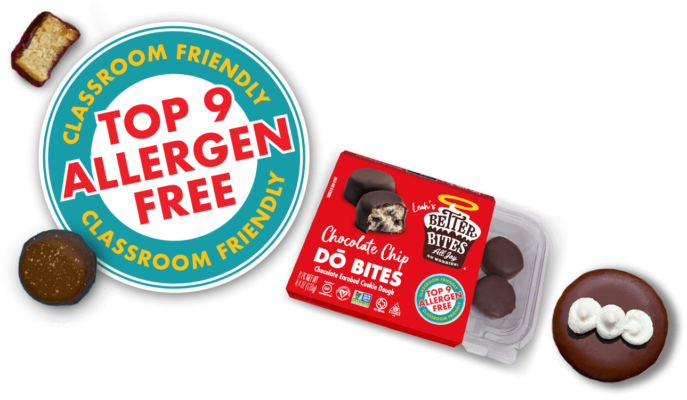 Remember when you were a kid and you used to eat the cookie dough straight out of the bowl? Now, with our dō-lectable, dō-lightful, and dō-licious chocolate-enrobed cookie dough bites, you can relive the magic of childhood without the allergies or the wrist slap.
At Better Bites Bakery, their mission is to bring people together by providing delicious, plant-based treats that are free from the top 8 & 9 allergens, because they believe celebrations and special occasions are always a little sweeter when everyone can enjoy what's on the table.
Also available are cake bites, cupcakes, and cakes. Delicious!
3. 88Acres Seed and Oat Bars & Seed Butters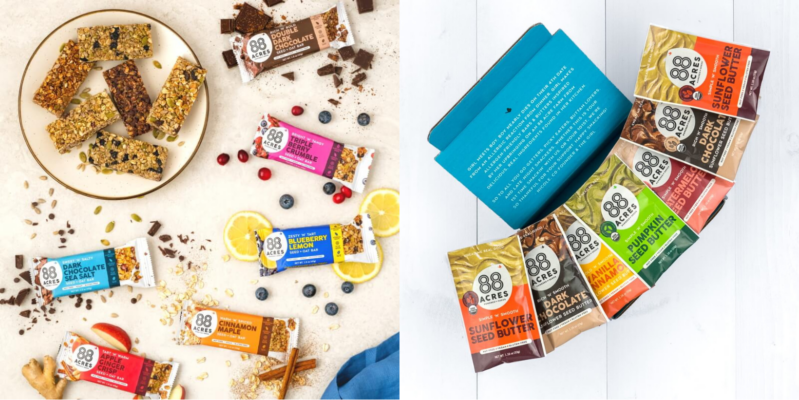 88 Acres is a Boston-based food company, thoughtfully crafting bars and butters with whole seeds and simple ingredients — just like you would at home. They make everything in their allergen-friendly Bakery to foster a more inclusive and empowered community.
Try all 6 soft-baked, chewy seed and oat bars made with gluten-free oats and pumpkin, sunflower, and flax seeds. Includes Dark Chocolate Sea Salt, Blueberry Lemon, Cinnamon Maple, Triple Berry Crumble, Apple Ginger Crisp and Double Dark Chocolate flavors.
They also have seed butters made from sunflower, pumpkin, and watermelon seeds. There are endless ways to use these protein-packed, iron-rich, flavor-full spreads. Perfect for school snacks!
4. Simply 7 Snacks Quinoa Chips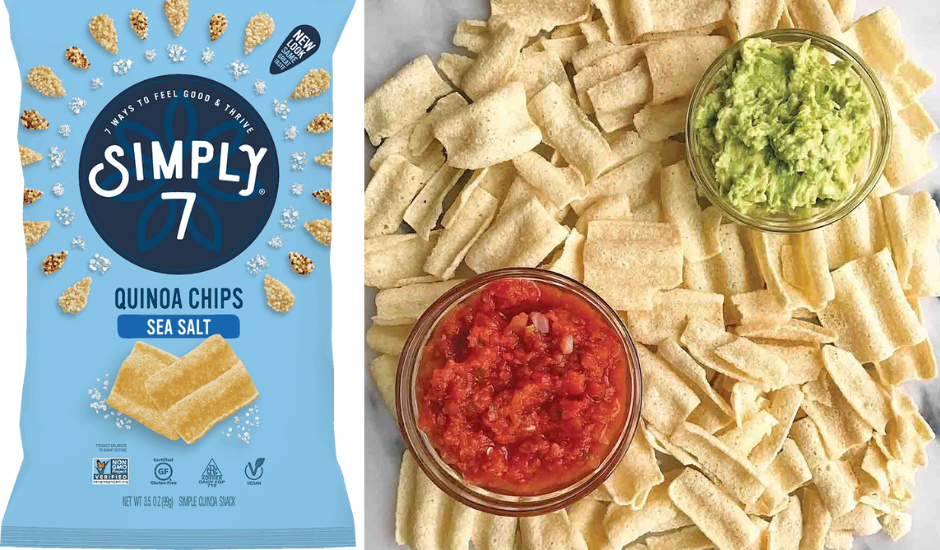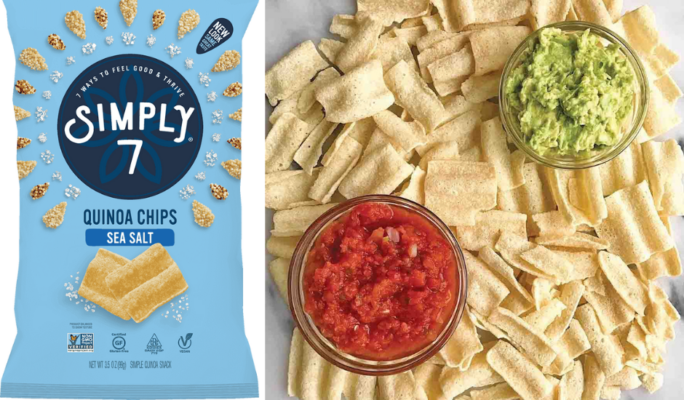 Since 2011, Simply 7 has been making snacks with better-for-you ingredients. Why? Because you're out there living your best life and they believe it should be filled with snacks that have mouthwatering flavors and simple ingredients.
Thrive on Simply 7 Snacks Quinoa Chips. A crunchy, tasty snack of wholesome quinoa turned chips. They make it simple so that you – and your whole body – feel good. Pair with your favorite dip, or eat 'em straight out of the bag.
They also have Lentil, Kale Chips & more in a variety of delicious flavors!
5. Wholly Gluten Free Brownies, Cookies, and More!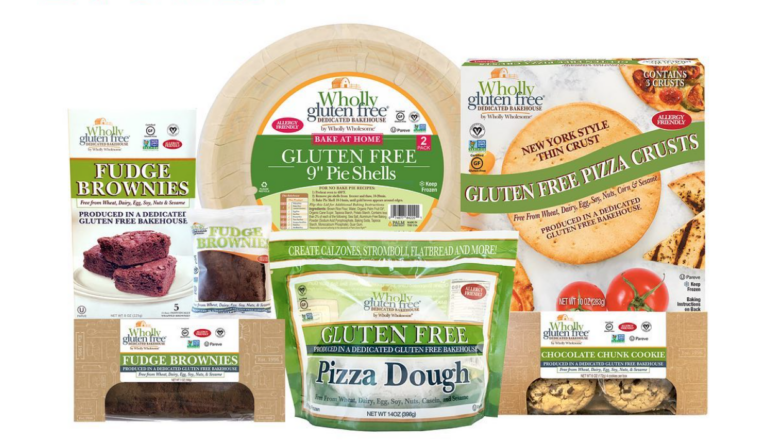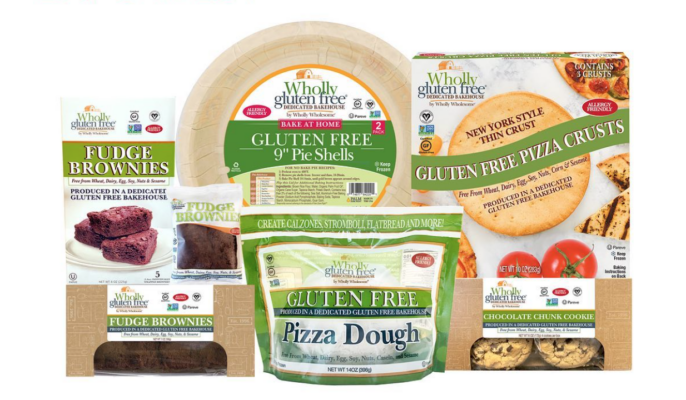 Wholly Gluten Free was founded on the belief that consumers shouldn't have to sacrifice their taste standards for their dietary needs. This is why they have created and continue to innovate products that are gluten free, allergy friendly, vegan, and Kosher that are tasty enough for those who have no restrictions while satisfying multiple dietary needs.
Check out their cookies, brownies, pie shells, pizza crusts and more for the perfect allergy-friendly treats and meals!
---
Make sure to check out all these brands and stock up on your allergy-friendly snacks for back-to-school! Be sure to follow us on Facebook and Instagram, we partner with many Allergy-Friendly brands for fun giveaways all year long. Join in on the fun!
Check out healthy back-to-school tips here. Wishing everyone a happy new school season!
creditSource link